Designers
Visiting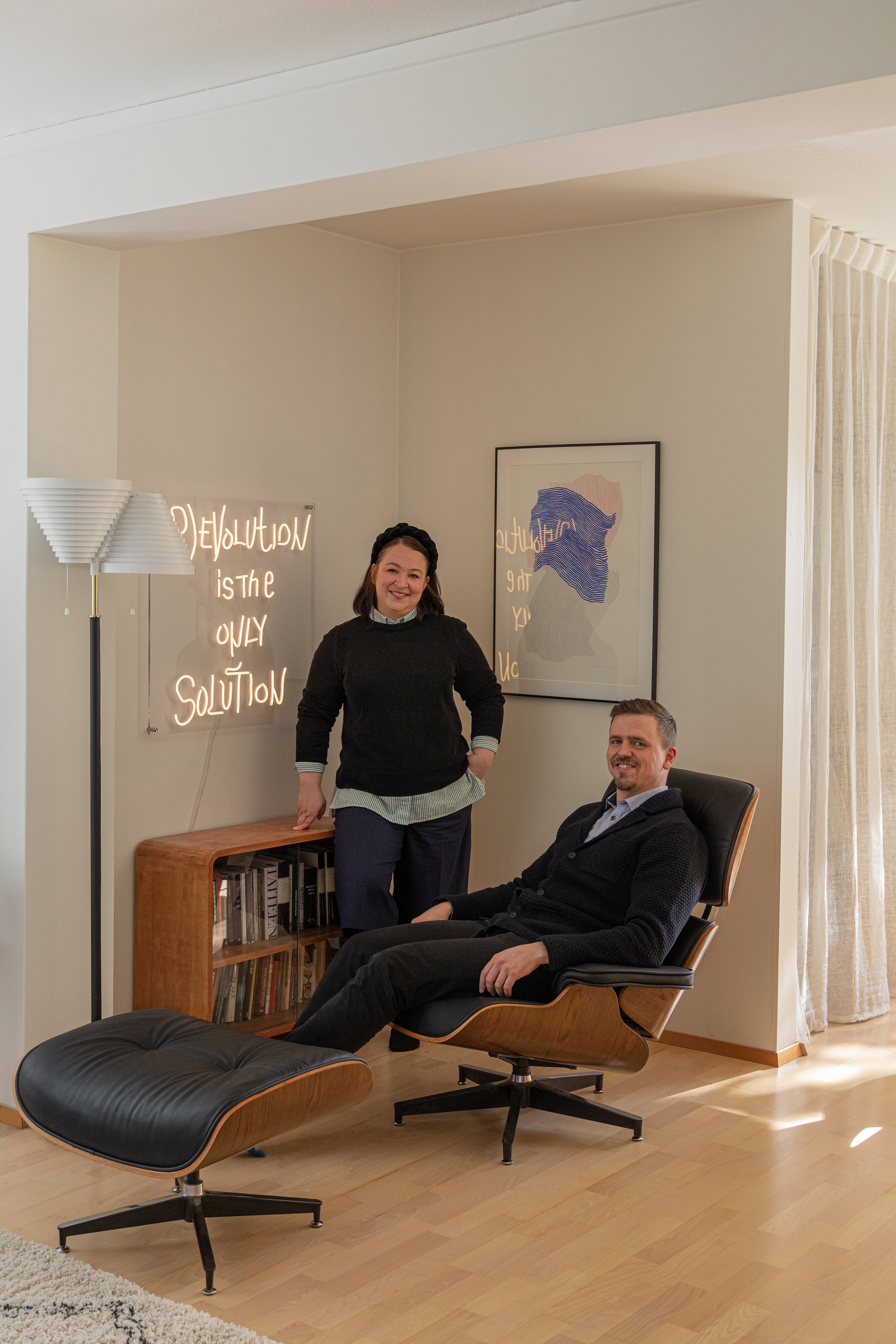 Designers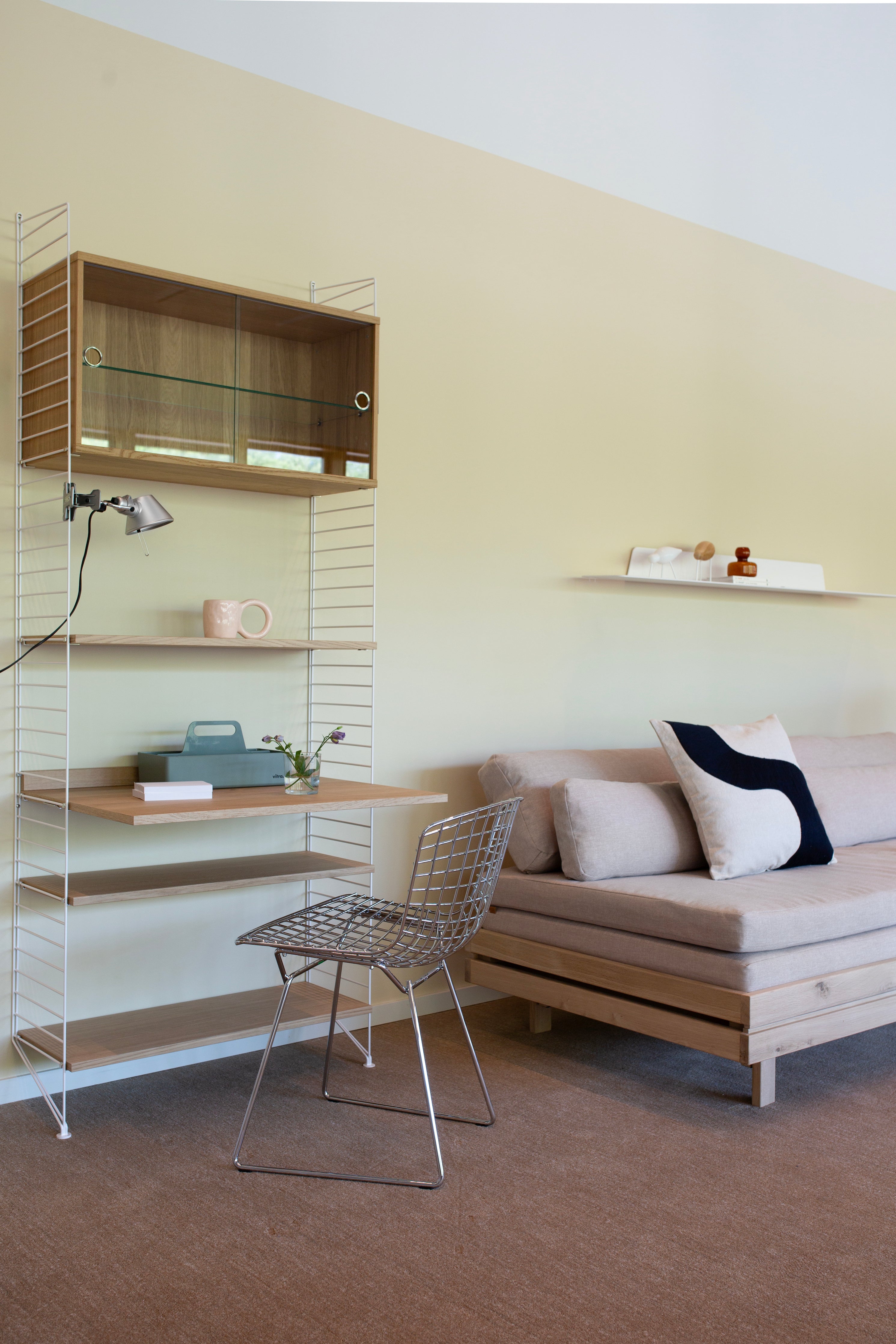 Visiting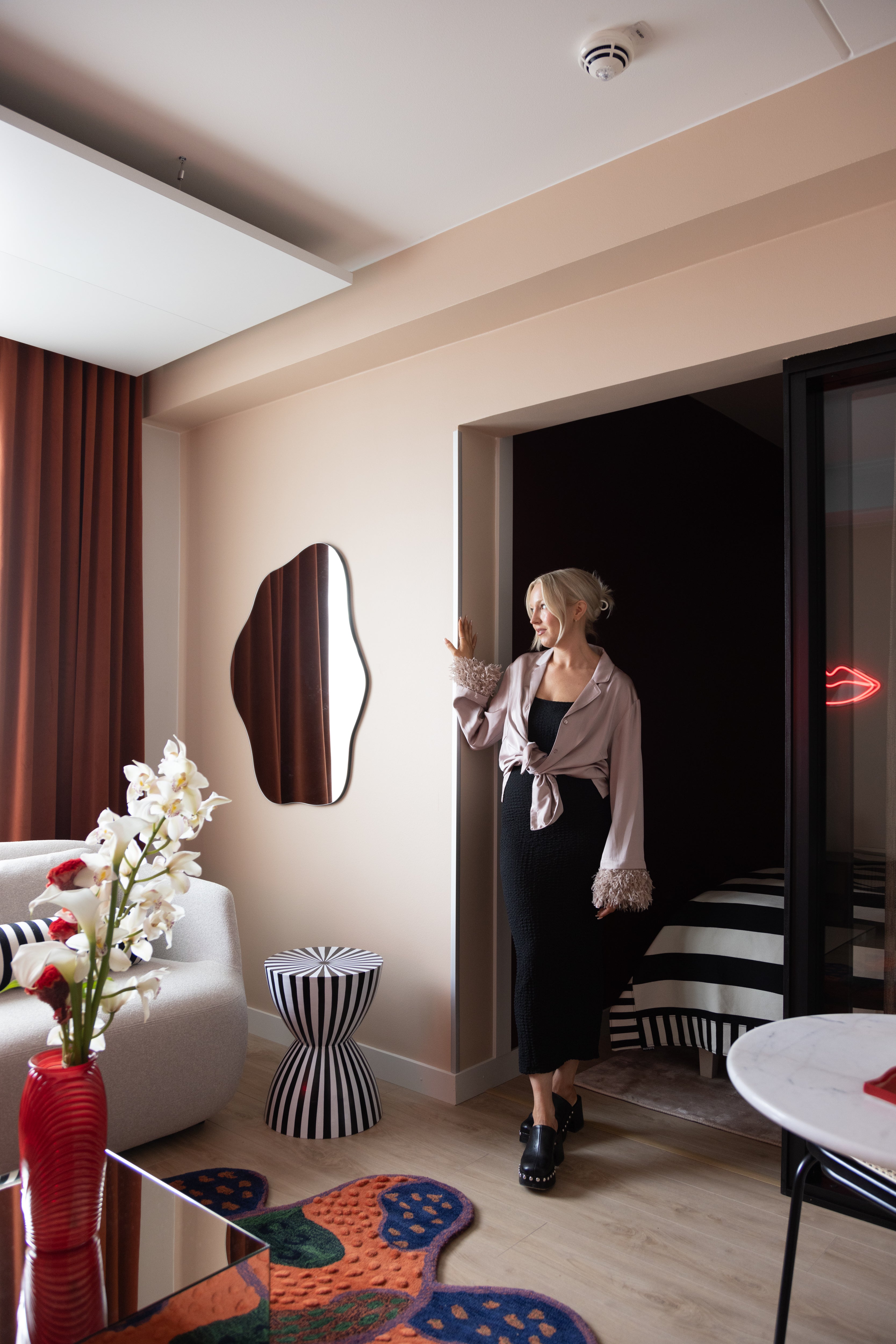 Discover the essence of Parisian charm as creative designer Peeta Peltola brings a touch of sophistication to Nolin Artisan rental apartment. Experience the delightful blend of dark, moody tones a...
Visiting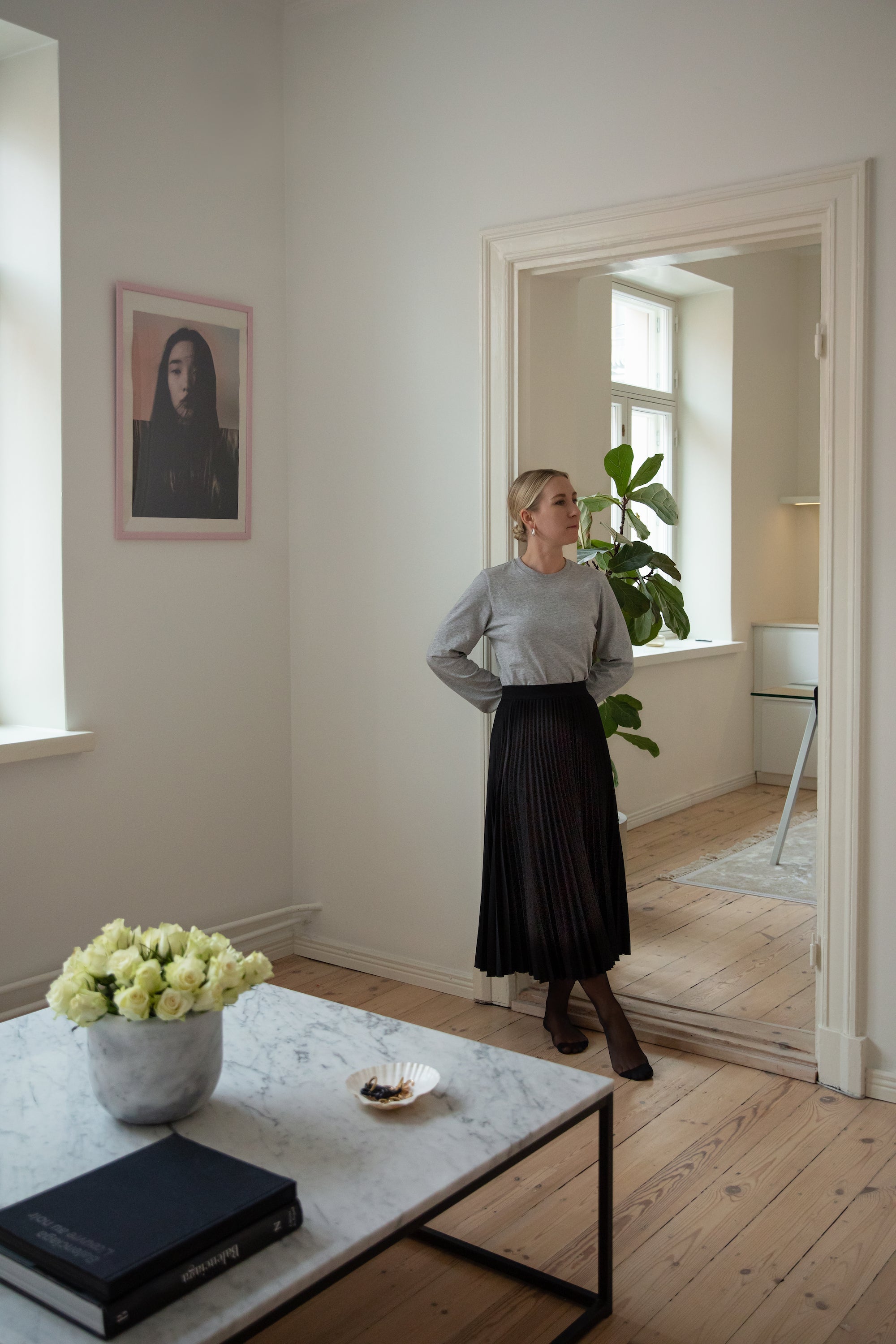 Marimekko's Head Designer is at home with beige
For Satu Maaranen, the soft neutrals of her historic downtown Helsinki apartment are a welcome counterpoint to the vibrancy of professional life at Marimekko. Her love affair with neutrals began w...
Visiting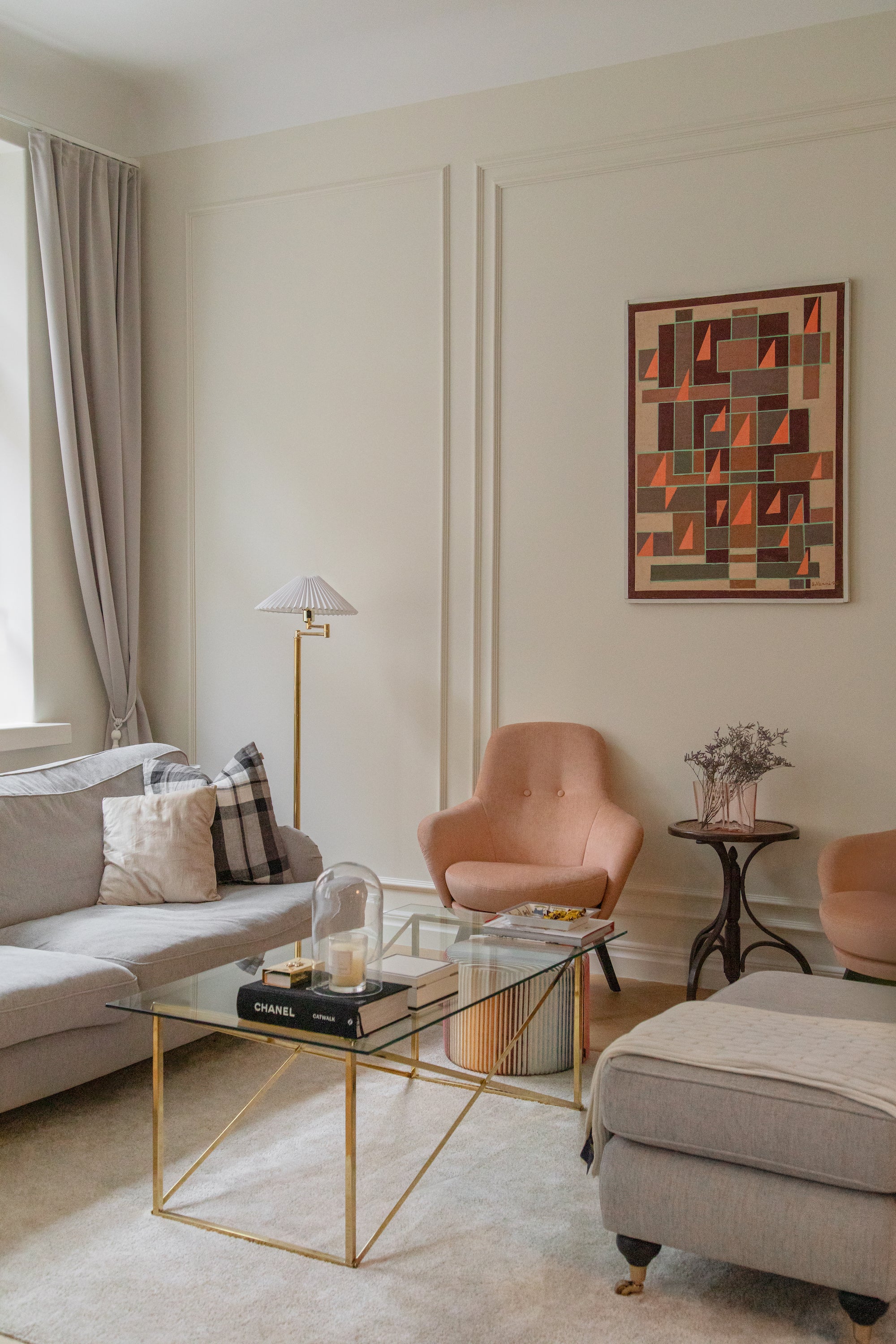 Hazy afternoon light filters through the blocks of Helsinki's city center, finding its way through wide windows and into the home of Roosa and Mici. Their timeless Art Nouveau building holds a hom...
Visiting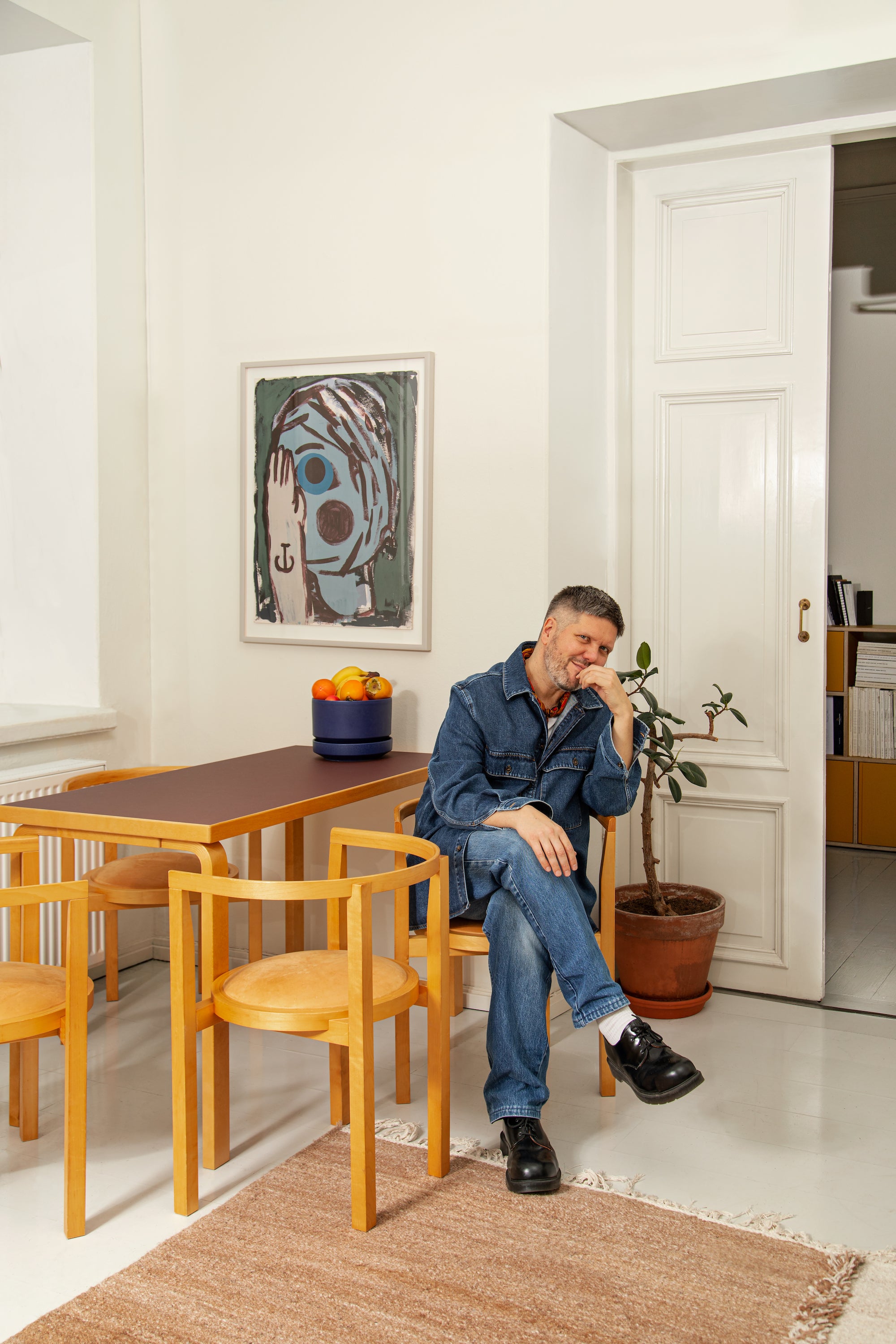 Getting cozy with Samu-Jussi Koski
The wind gusts from the gunmetal sea, up a hill, through the streets of the Art Nouveau quarters of Helsinki towards Uspensky Cathedral. Here, at street-level, providing respite from the Katajanok...
Designers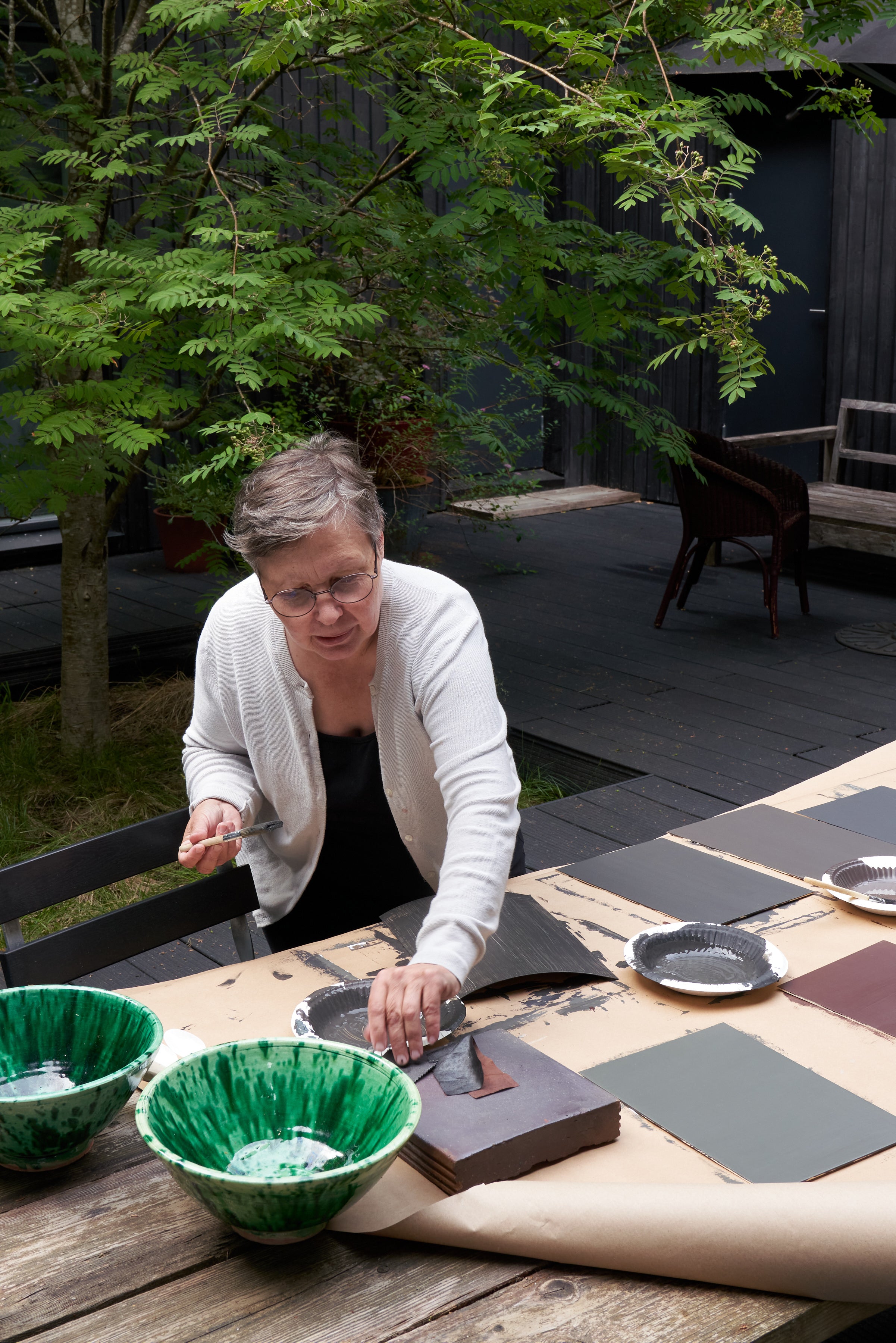 Visiting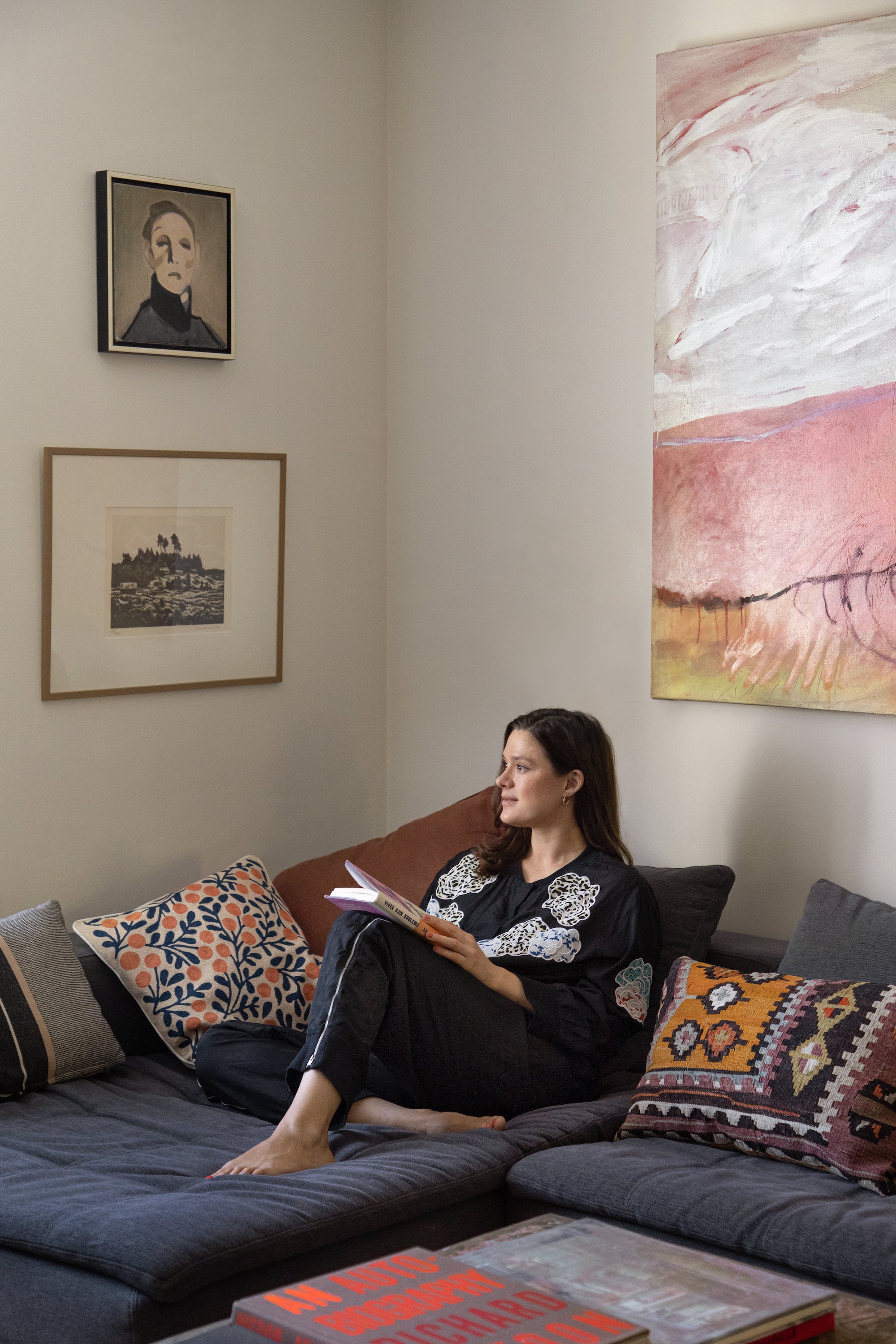 Immersed in art with Krista Kosonen
Beforeigners actress Krista Kosonen has found her favorite spot. It's the corner of the living room of her new home, where she can watch life go by from the shelter of Helsinki's historic Temppeli...
Visiting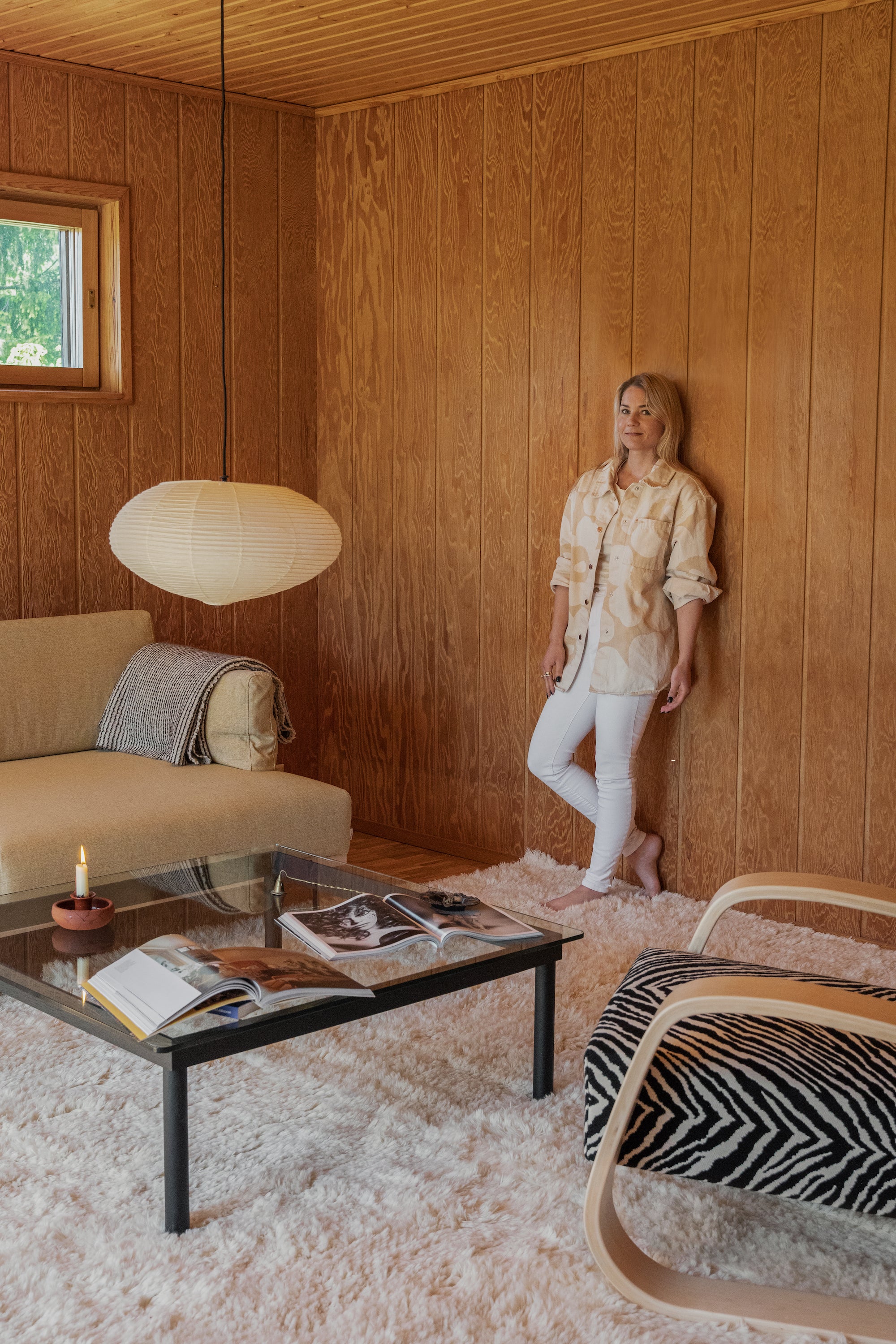 Villa Ekkulla: A place to get into the 70s mood
A few years back, word of a delightful old house for sale in the small seaside town of Dragsfjärd took creative entrepreneur Anna Helminen to the Finnish island of Kemiönsaari. It was there she fo...
Visiting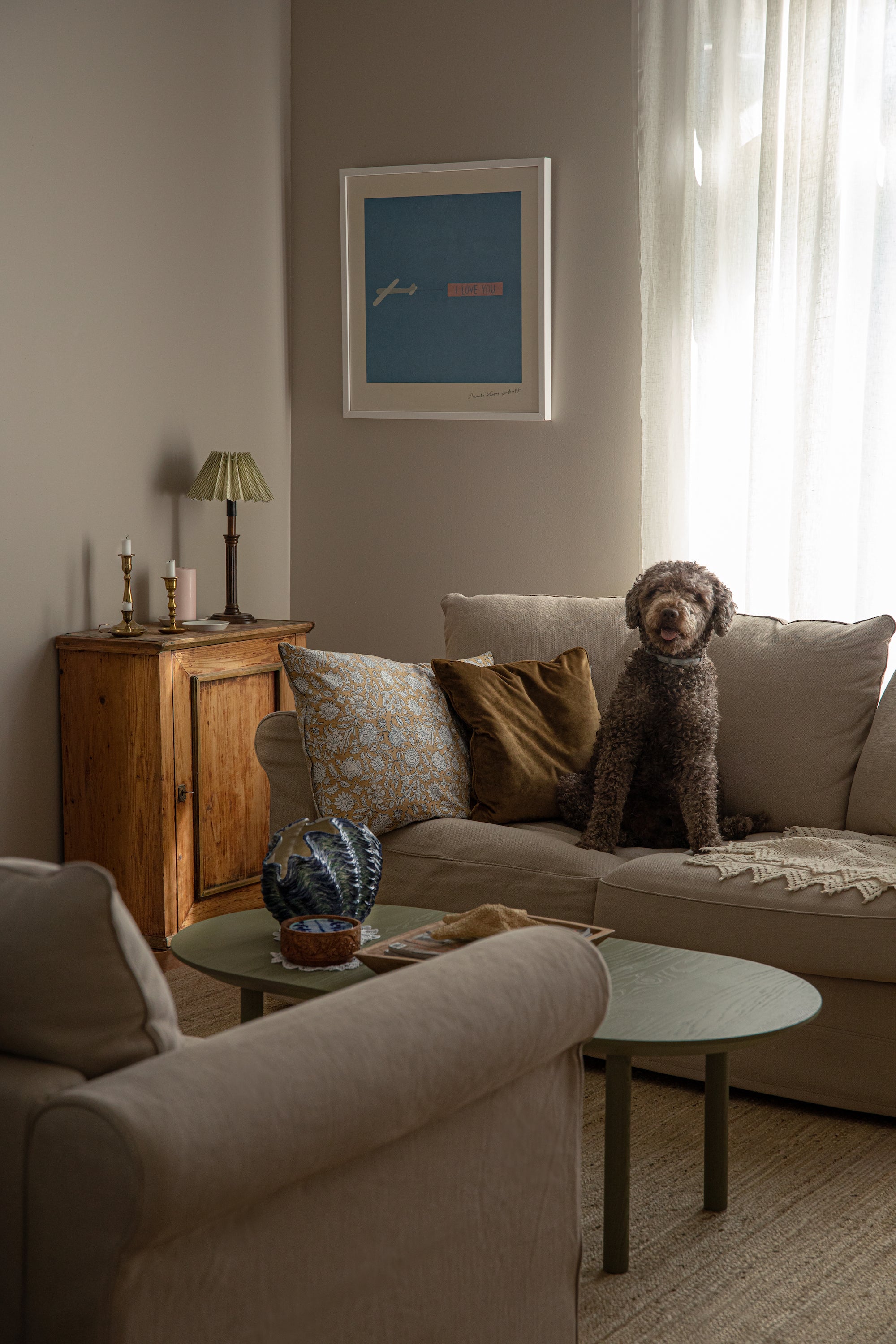 Color palette from the beaches of Hanko
A few blocks from the coastal boulevard, a beautiful 1907 log house stands tall. After years of searching, it was through word-of-mouth that Mervi and Petri finally found this unique holiday home ...
Designers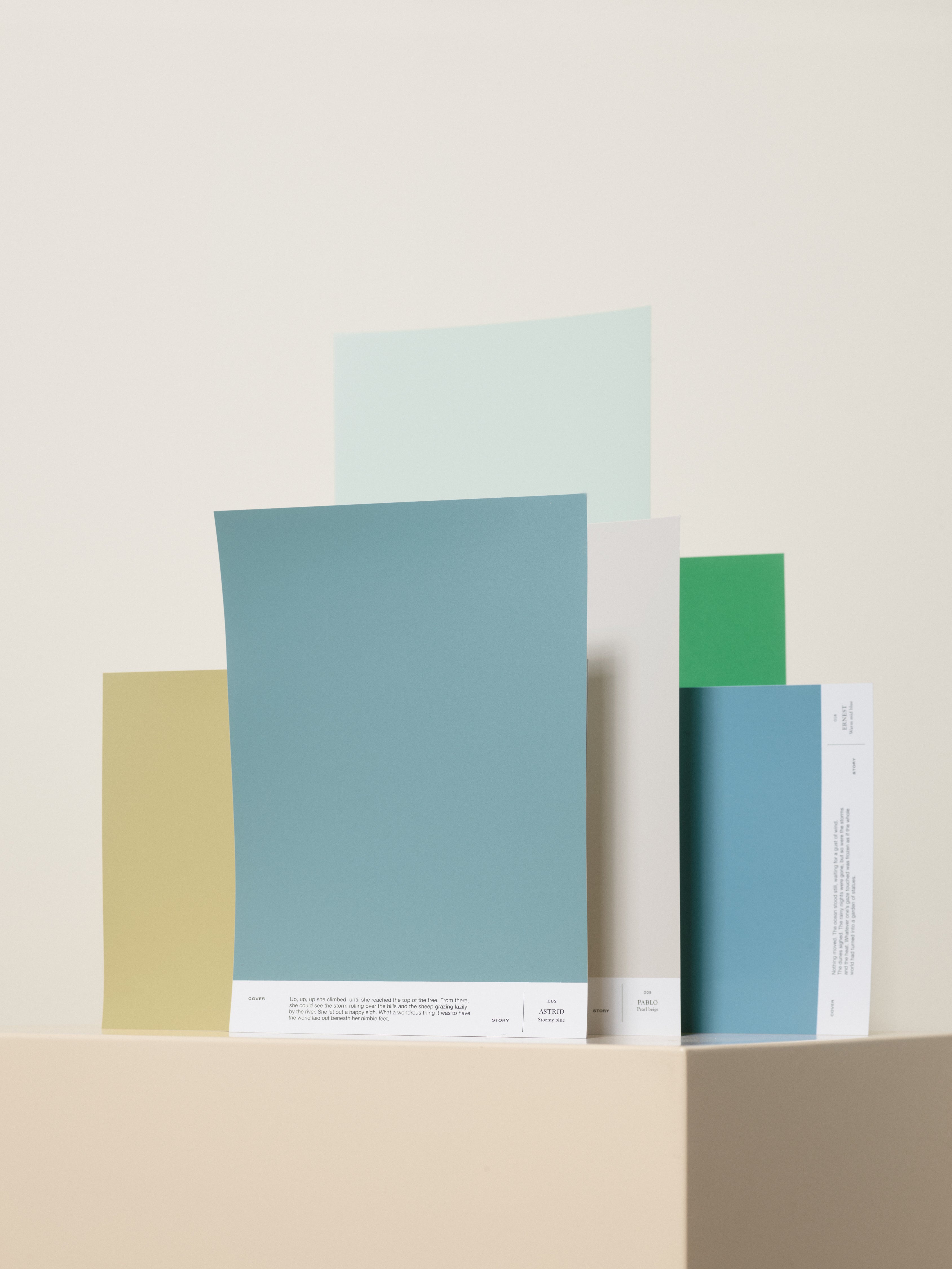 About bold bright colors by Ulla Koskinen
Interior design house Skanno have created "pop-up homes" so the public can experience first-hand inspiring interior solutions and versatile design. Ulla Koskinen, designer and editor-in-chief of As...
Visiting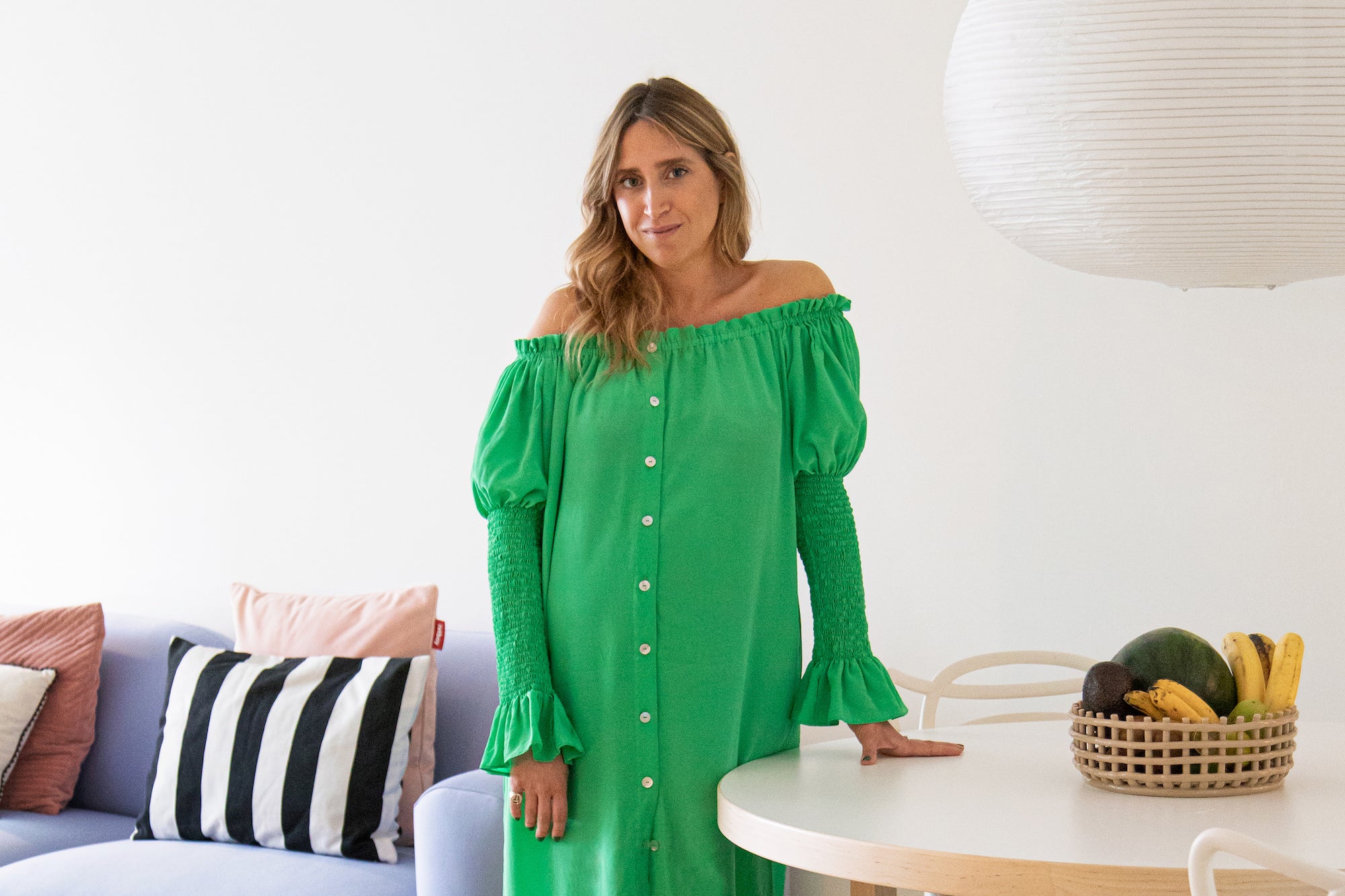 Bringing Brazil's sunshine to Helsinki
Brazilian-born designer, Florence, traveled the world to set up her business amid the green streets and 1960s apartment blocks of Helsinki's Hermanni. Her globetrotting story comes alive in the c...
Designers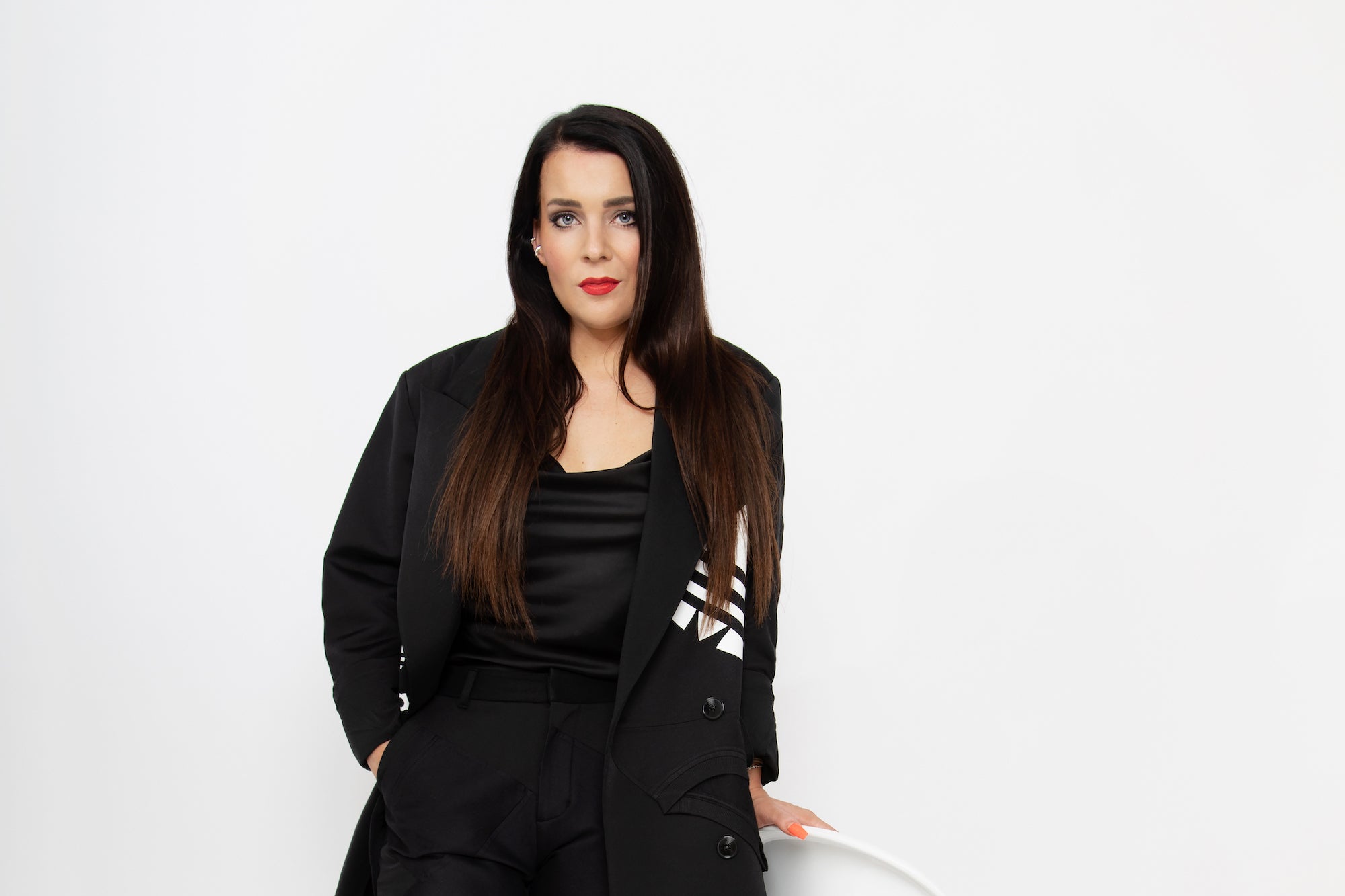 For designer Laura Seppänen, there are two things at the heart of interior design: an effortless atmosphere and people. Laura designed a deep blue interior shade for Cover Story's Basics Collectio...
Visiting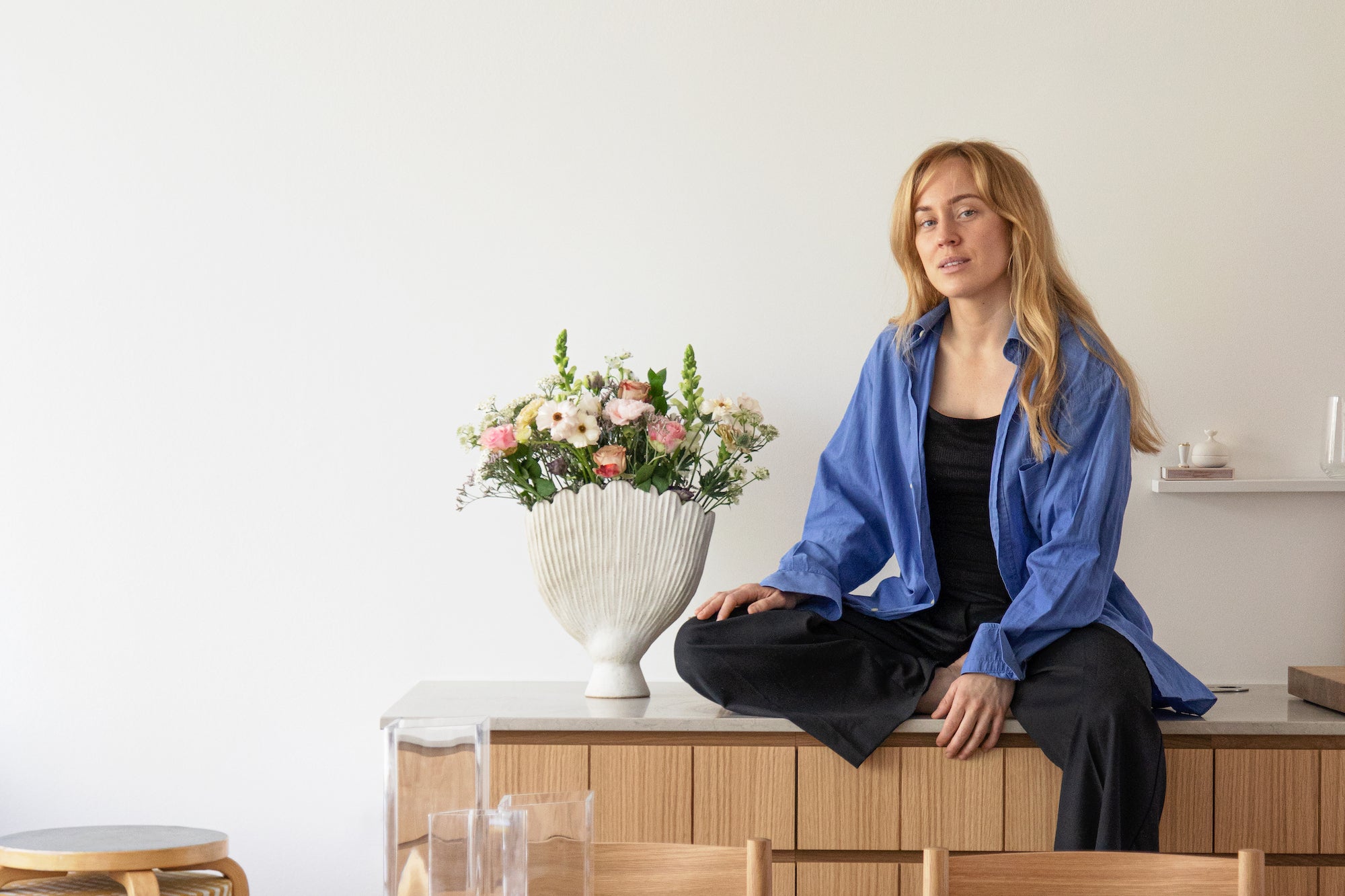 A white shade for an airy home
A few years ago, entrepreneur Kirsikka Simberg would have imagined herself living in a dark and moody "fixer-upper" apartment with a 70s vibe. Or perhaps a stone house that evoked her carefree day...
Designers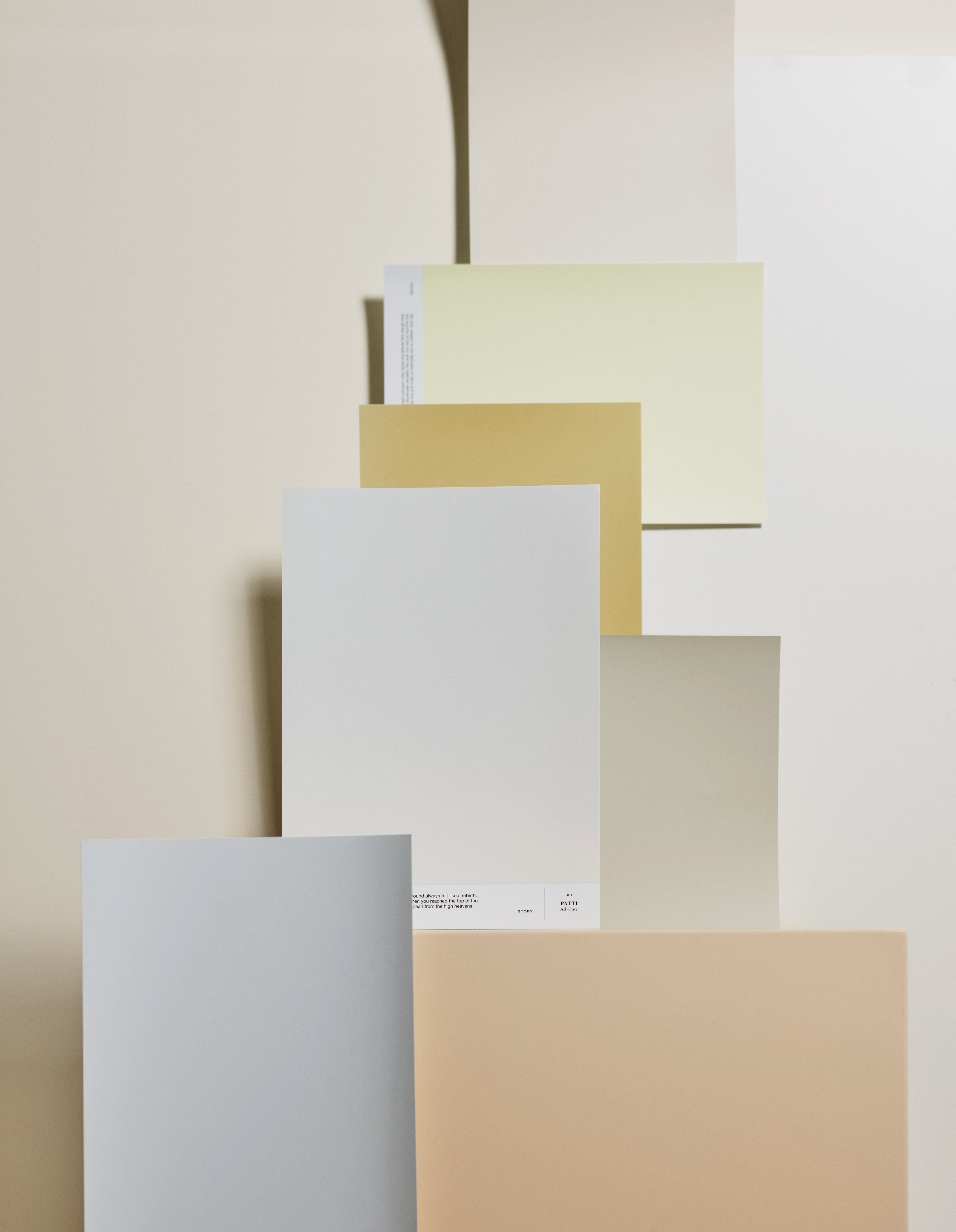 Joanna Amemori – Color Palette
Joanna Amemori, interior designer at Artek, put together her favorite color palette from our color chart, creating a fresh and soothing natural interior. Explore this six shade palette to bring pe...
Visiting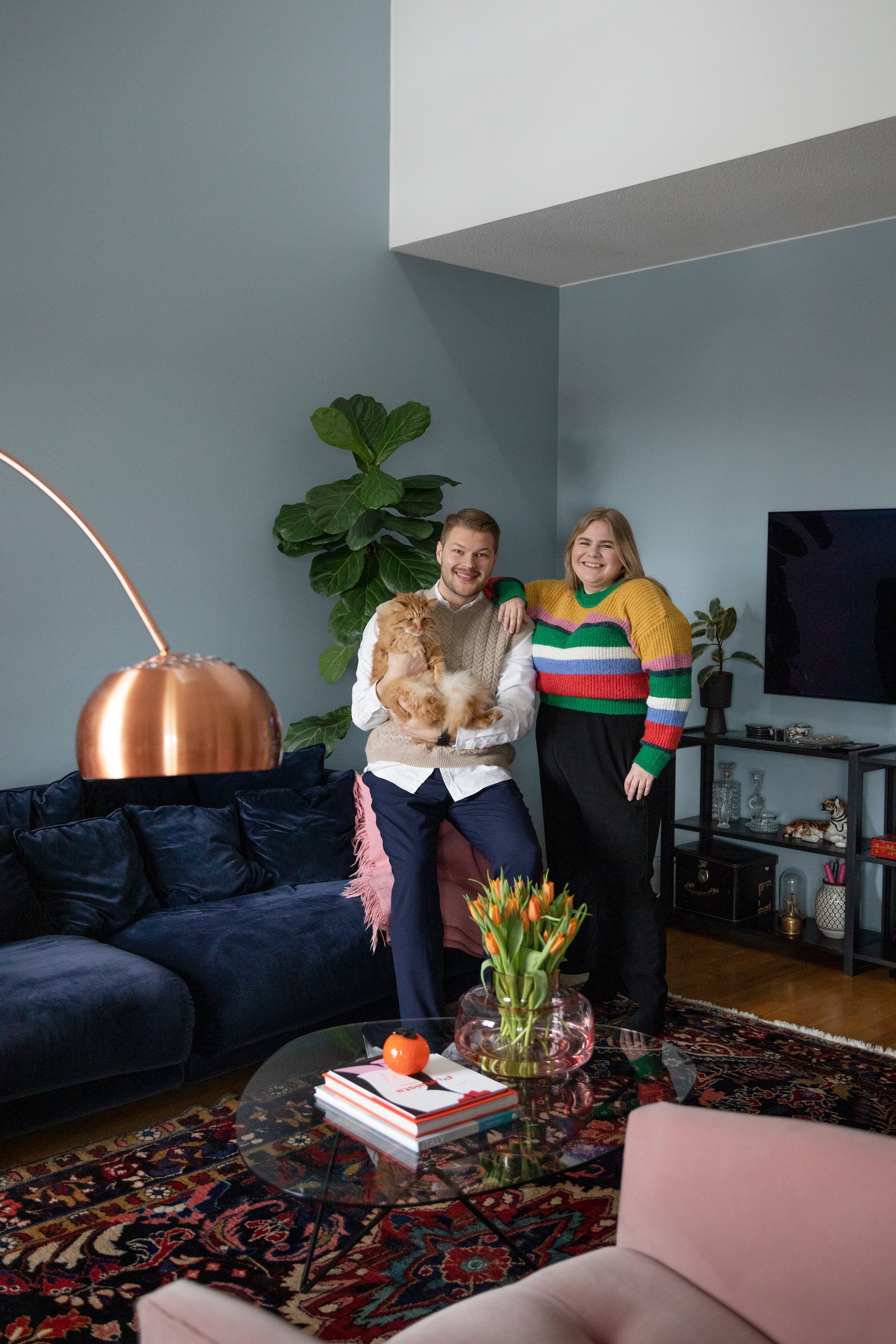 On the banks of a tranquil river at Vanhankaupunginkoski sits a charming, red brick apartment block. This mid-16th century electricity transformer station harks back to the founding of Helsinki. H...
Designers
Visiting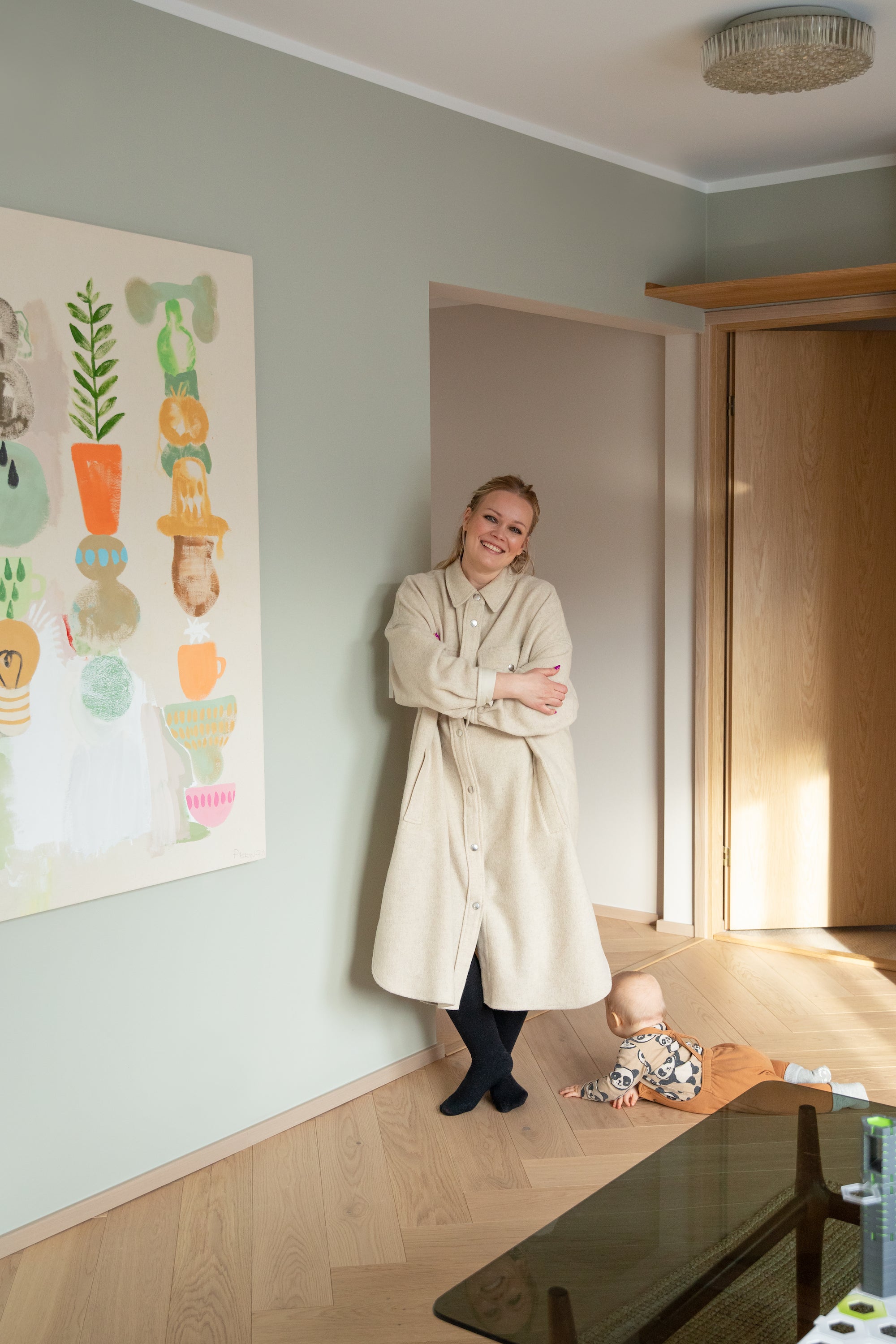 Anna Puustjärvi and her family were not supposed to move. Let alone buy a two-storey "fixer upper" that would bring them joy and despair in equal measure. A year later, the musician is in love wit...
Designers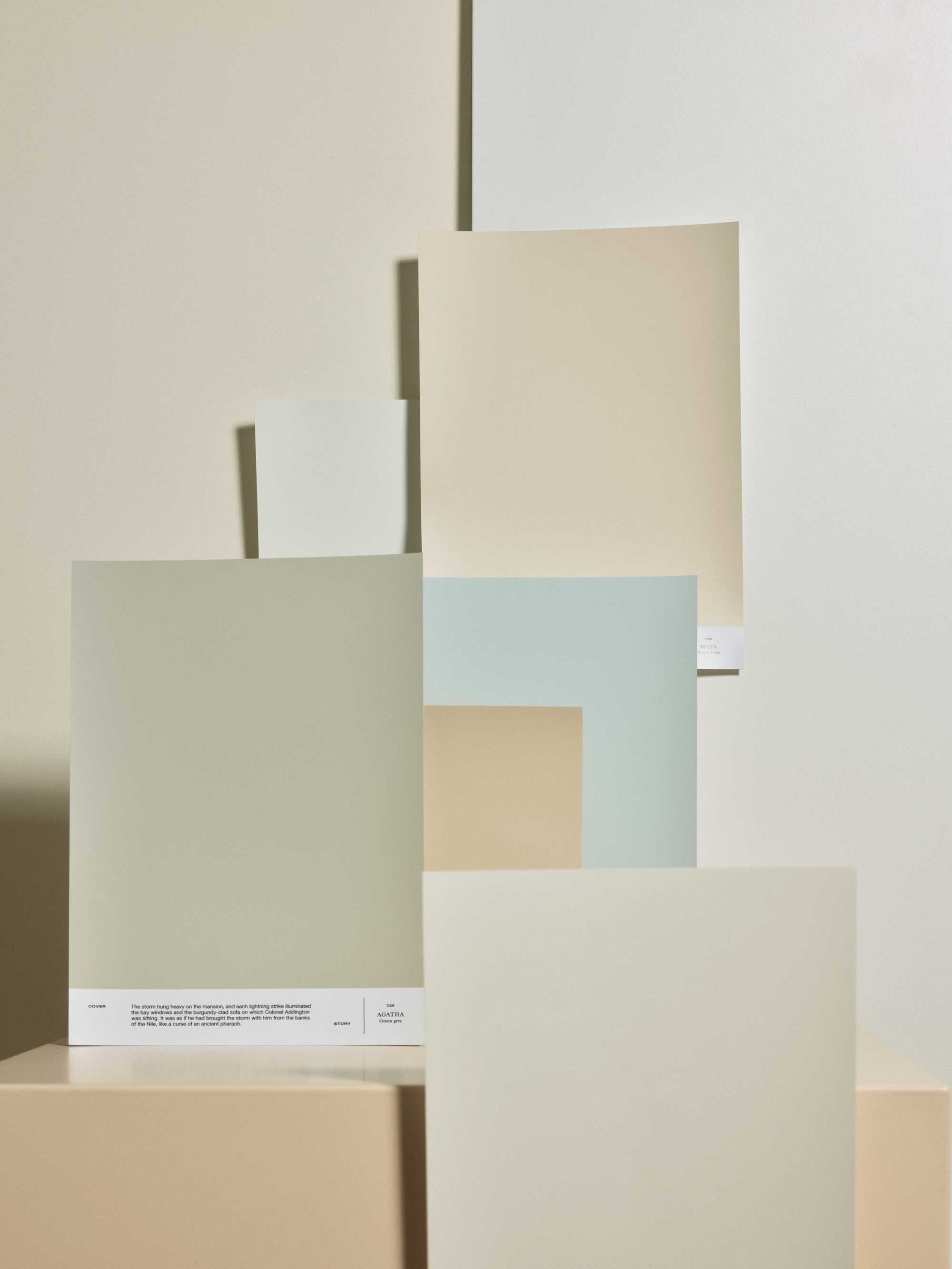 Mattila & Merz architect Laura Mattila compiled her favorite palette from our color chart, transporting you from sandy beaches to the bliss of the forest. Explore this six-tone palette to crea...
Visiting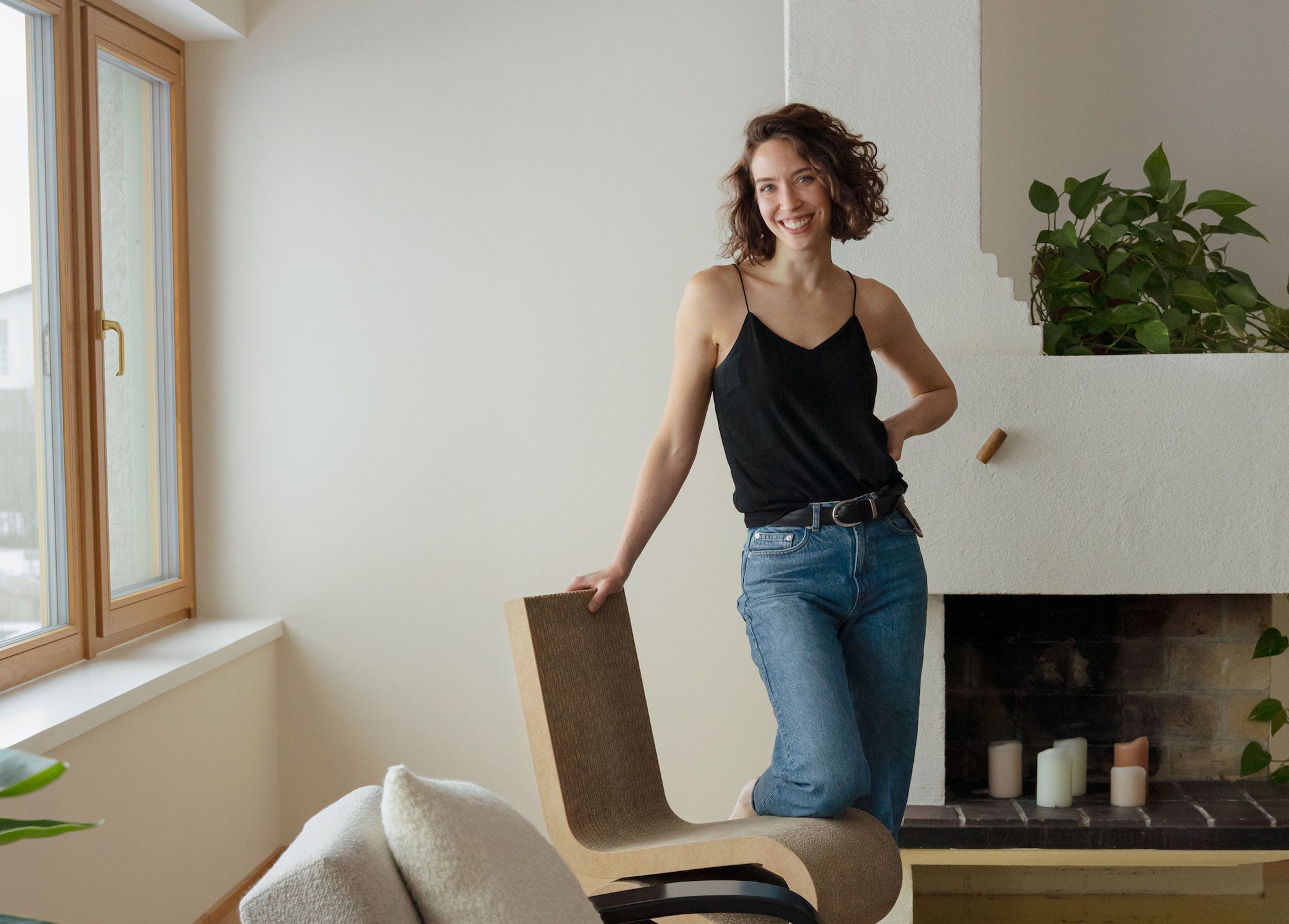 Love's labors restore a 50s soul
A picturesque coastal home and a unique architectural gem from the1950s, the family home of Joanna Amemori is truly a renovator's delight. The interior designer at Artek tells of the labors of lov...
Visiting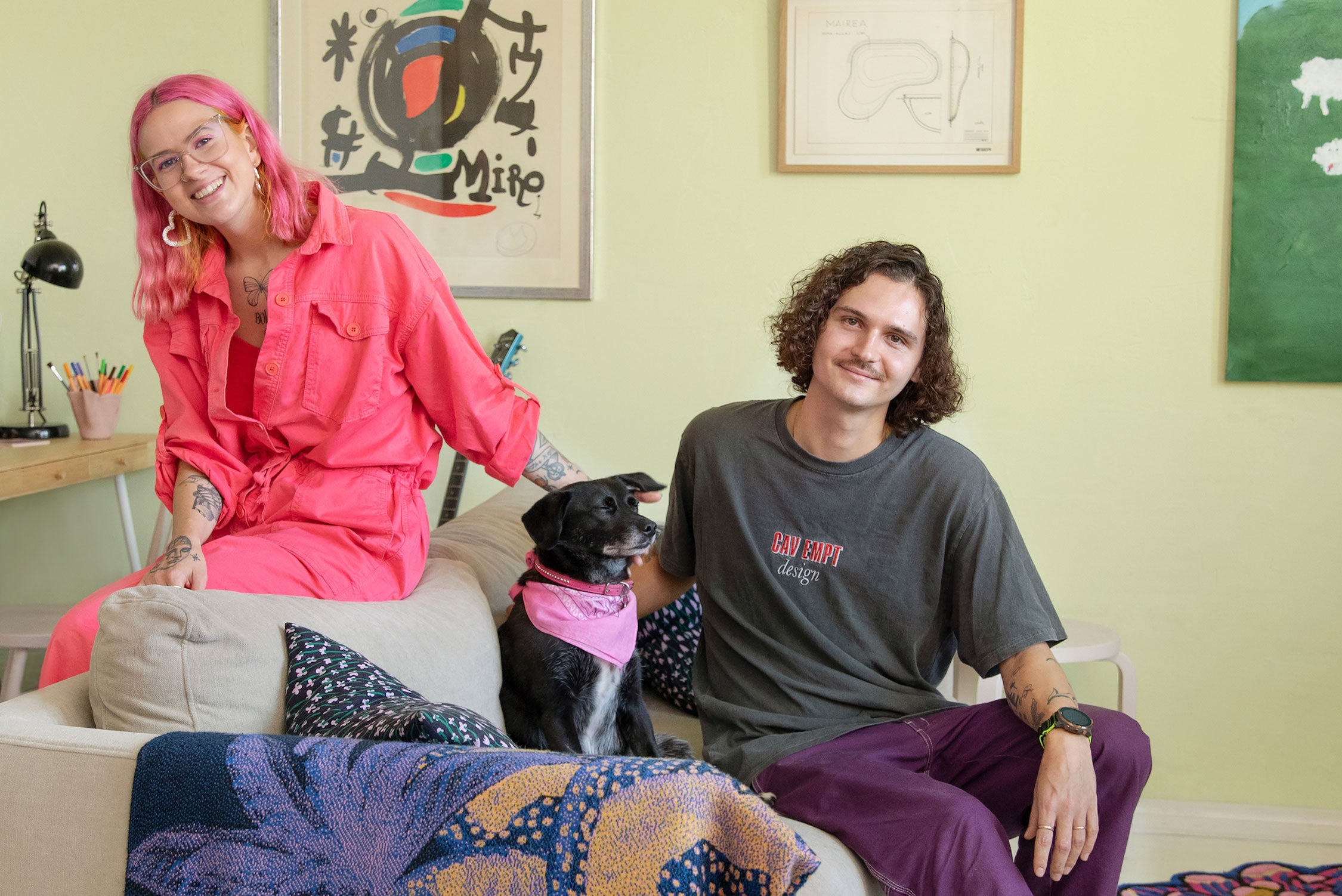 Inspired by the leafy streets and wooden houses of Puu-Käpylä, Joni and Ronja finally found their style. In their 1920s apartment building, intuition and a sense of fun flirt with the classics for...
Visiting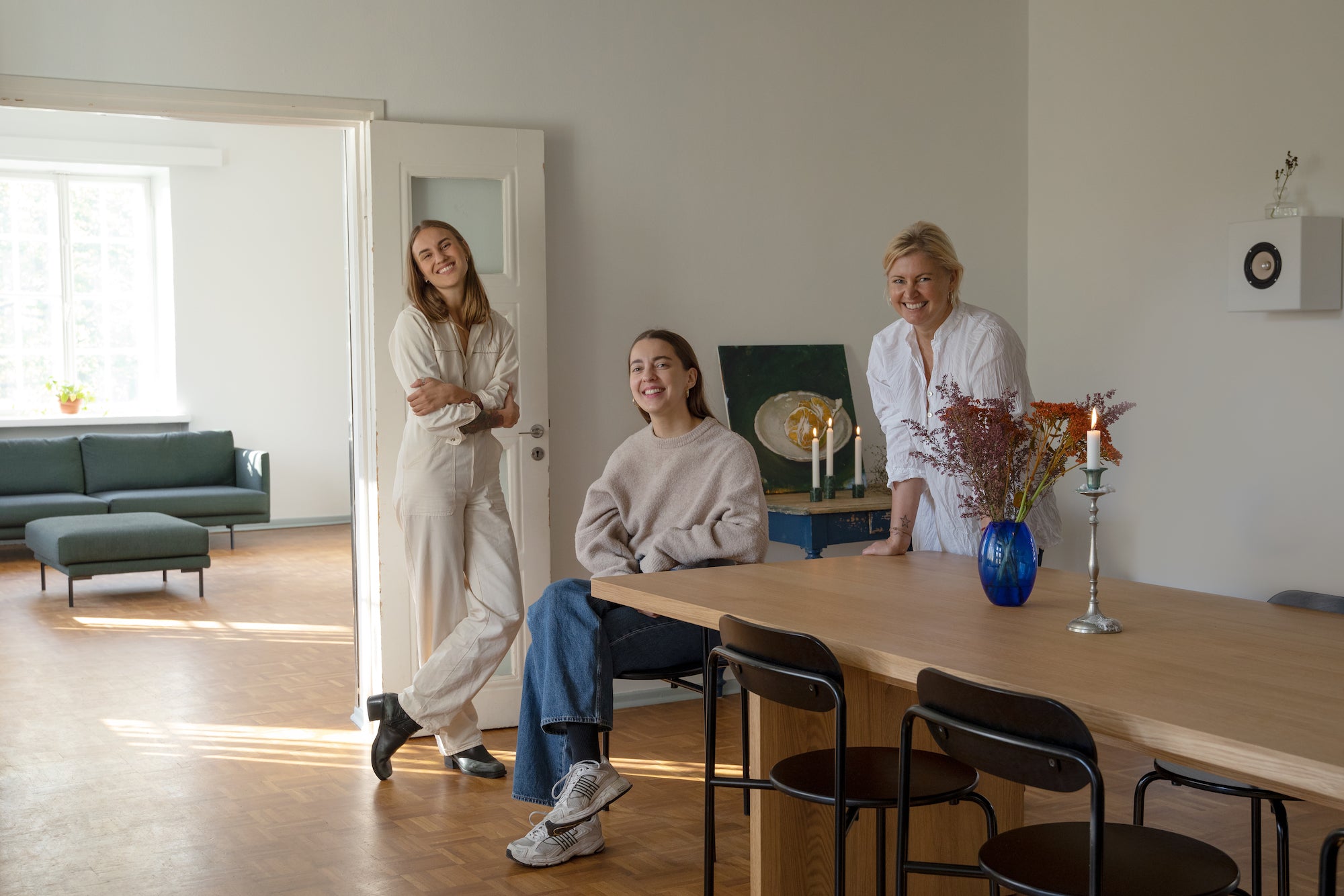 Tuscan vibes meet northern shores
A gravel road with deciduous trees leads to the courtyard of the old manor house. The entrance to the gabled brick mansion is decorated with columns. From the back of the manor house a meadowy hil...
Visiting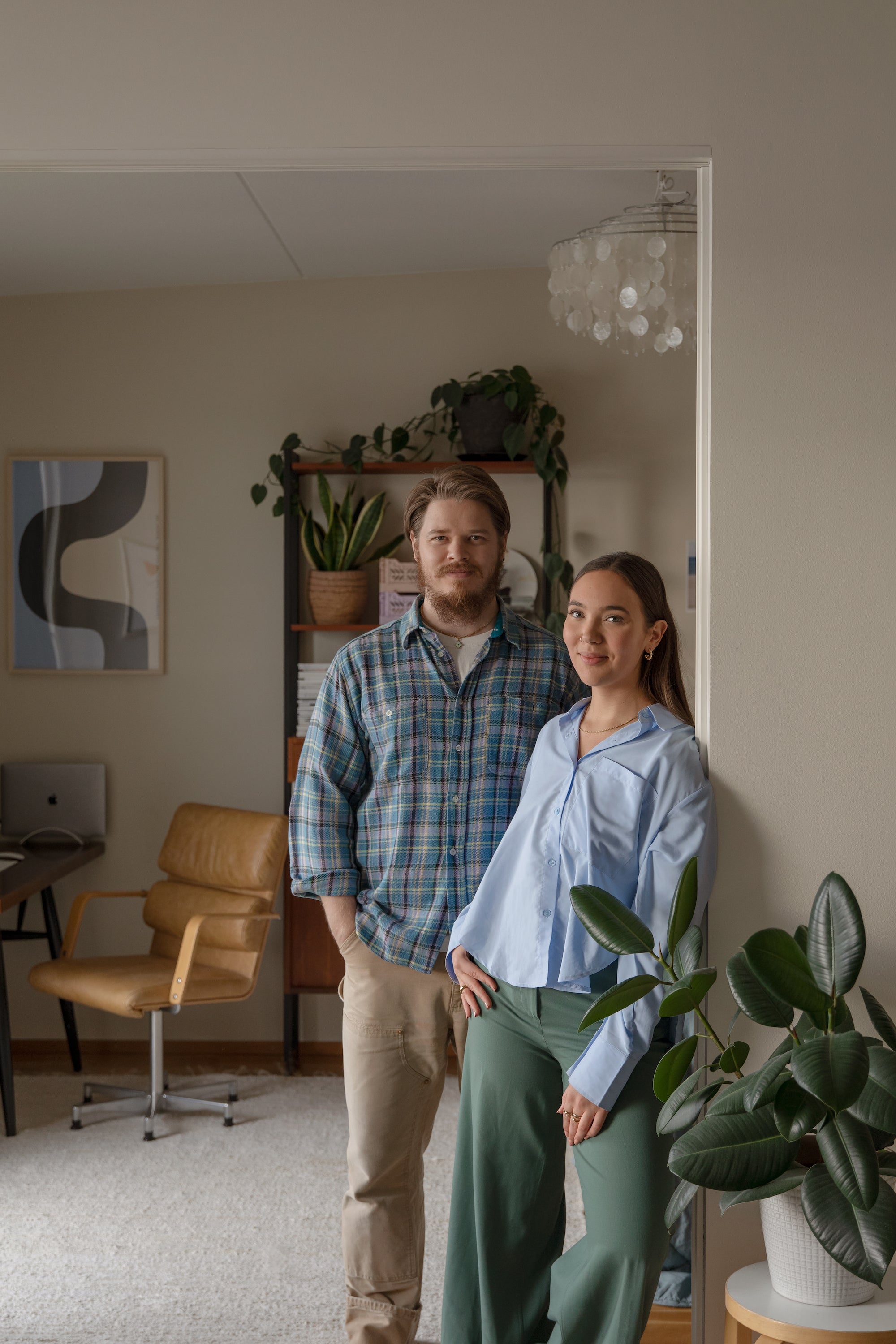 Herttoniemenranta's bright, turn-of-the-millennium apartment blocks sit by the sparkling waters of the Baltic sea. They are home to Ilona and Anssi, who were drawn to this locale by their love of ...